Retiring in Aruba: A Guide to a Seamless and Effortless Transition
June 30, 2023
How to retire in Aruba easily and smoothly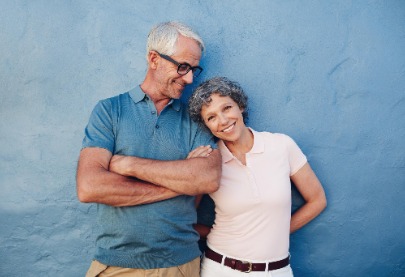 Moving to Aruba for retirement can be an exciting adventure. Here are some tips and advice to help you with the process:
Research and Visit: Before deciding to move, do thorough research on Aruba. Learn about its culture, climate, cost of living, healthcare system, and other important factors. Visit the island beforehand to get a feel for the place and determine if it suits your retirement goals.
Understand Residency Requirements: Familiarize yourself with Aruba's residency requirements. Aruba offers different types of residency permits, such as the Pensionado (retiree) permit, which allows retirees to live in Aruba as long as they meet certain financial criteria. Consult with the Aruban Department of Immigration to understand the specific requirements and application process. Check this link for more info DIMAS: https://www.dimasaruba.aw/en/
Financial Considerations: Review your finances and ensure you have a solid retirement plan in place. Understand the cost of living in Aruba and assess if your retirement income or savings will be sufficient to support your lifestyle. Consider consulting with a financial advisor who specializes in international financial matters to help you make informed decisions.
Healthcare: Evaluate the healthcare options available in Aruba. Check if your current health insurance covers international healthcare or if you need to purchase additional coverage. Research the quality of healthcare facilities on the island and understand how you can access medical services. Check this link for the obligatory health insurance on Aruba AZV: https://www.azv.aw/en/home-en/
Housing: Look into housing options in Aruba. Determine whether you want to buy or rent a property. Explore different neighborhoods and consider factors like proximity to amenities, safety, and access to transportation. Engage a local real estate agent who can guide you through the process and help you find the right home. Several real state agencies specialize in Ex-pats
Legal and Tax Considerations: Consult with a legal expert familiar with international retirement and tax matters. They can advise you on any legal requirements, tax implications, and potential benefits related to retiring in Aruba. Ensure you understand the tax laws of both your home country and Aruba to manage your finances appropriately.
Cultural Adaptation: Take time to understand and appreciate the local culture and customs in Aruba. Embrace the lifestyle and make an effort to learn some basic phrases in Papiamento, the local language. Engage with the local community to build connections and enjoy the unique experiences Aruba has to offer. https://www.casdipapiamento.com/ https://www.youtube.com/watch?v=PVaKFa27pg4&list=PL1TfCgsgoyCiWFA56ku1_W2_x7tfs5N8-&index=1
Moving Logistics: Plan the logistics of your move well in advance. Consider hiring a reputable international moving company to handle the transportation of your belongings. Aruba International Relocations, with 20 years of experience and positive reviews, can provide professional assistance and expertise throughout the entire moving process. Understand the import regulations and any duty or customs requirements for bringing personal items to Aruba.
Moving internationally can be complex, so it's crucial to choose a reputable moving company. Choose a company that can handle the move from Origen to the destination, that way, you will have only one company responsible and one invoice. Best Moving Company on Aruba
Social Security and Pension Benefits: If you receive Social Security or pension benefits, inform the relevant authorities about your move to Aruba. Understand the process of receiving your benefits abroad and ensure you comply with any reporting or documentation requirements.
10. Establish a Support Network: Connect with other expatriates or retirees living in Aruba. Online forums, social media groups, and local ex-pats organizations can be valuable resources for advice, recommendations, and social connections.
Aruba offers lots of activities for retirees:
11. Volunteer work: Are you the kind of person that enjoys giving back to the community? Then this might be an option for you. There are a few organizations that do volunteer work. Arubadoet, Red Cross Aruba, and Fundacion pa nos comunidad are some of them.

-Arubadoet focuses on all-around jobs like beach cleaning, painting schools, etc. https://www.arubadoet.com/en/content/downloads

-The red cross helps with disaster relief, and first aid in social events, give social assistance to the less fortunate, and also organizes charity bazaars to help the ones in need. https://redcrossaruba.com/

Fundacion pa nos comunidad is the official food bank in Aruba with the main purpose; avoid and fight poverty, emotional distress, and social exclusion and promoting participation, poverty care, and the general welfare of Aruba. https://www.fpnc.aw/

Are you more of an animal lover? Then volunteering with Animal Relief Foundation Aruba and Luna Foundation might be something for you as well. These two animal welfare organizations' main focuses are to rescue neglected and abused dogs and cats, give them medical help if necessary, and find a loving home for them. They also focus on spaying and neutering.

https://www.luna-aruba.com/home

Remember to consult with professionals who specialize in international retirement and relocation to ensure a smooth transition. Moving to Aruba for retirement can be an amazing experience, offering beautiful beaches, a relaxed lifestyle, and a vibrant community. Enjoy your retirement in paradise!