Save Money on your Move Aruba
November 12, 2020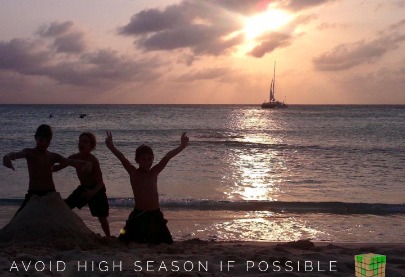 Don't move during High Season
Did you know you can save money depending on the time of the year / month you chose to move?
We recommend not moving during the high season.
Summer and December are usually the busiest times of the year for the moving industry.
Most people with families need to relocate according to school breaks.

Also, the end of the month is usually busier because of the expiration time of a house lease.
In case you need to move during the peak season, remember to book in advance, especially if you're planning an international move.

Save money and help the environment
Recycle, buy used boxes in good condition.

Use "containers" you already have to pack, like:
✔️ Suitcases ✔️Briefcases✔️Backpacks ✔️Tote Bags
✔️Baskets and Hampers ✔️Plastic bins

If you are moving locally, rent boxes instead of buying, save money and help the environment!
Doing a massive preliminary purge will have the single biggest impact on the efficiency and ease of your entire packing process.