The two Ports of Aruba: Barcadera and Oranjestad

November 12, 2020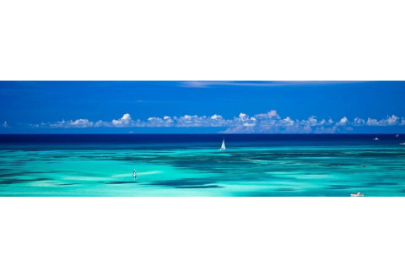 The Barcadera Harbor
This is where the container with your cargo or vehicle will arrive.
It is located 3 miles South East of the Oranjestad Port and has 1148 feet of docking space.
Planned for more than 20 years, the container Port in Barcadera is in business since February 15, 2016.
With the reopening of the Barcadera port for containerized cargo, the Government of Aruba is promoting Aruba regionally and internationally as a potential small hub for Free-Zone and/or Transshipment Cargo.
The port's vision is to guarantee sustainability, focusing on the importance for diversification of Aruba's economy and its future growth.

The port of Oranjestad
It is being used only for cruise ships and car carriers, it is the main commercial harbor of Aruba, is situated on the south-western end of the island.
Open for day and night navigation, allowing vessels to enter and leave at any hour. It is located along the water's edge of the capital, Oranjestad, which makes a colorful sight upon entering of the harbor.
The ships dock within walking distance from the shopping centers, a short drive from the beaches, and about 3 miles from the Airport.
The Barcadera Harbor

Going Green


A Green Port Policy was approved by the Board of Supervisory Directors of the Aruba Ports Authority.
The strategy is to translate the port's vision into action by taking the community, the island's economy, and environment into account in everything they do by committing to the protection and progress of the environmental conditions of the waters under jurisdiction of the Aruba Ports Authority Oranjestad and Barcadera harbors.
The first green initiative taken by the port is a thriving mangrove reforestation project initiated in mid-2013 on a badly damaged reef island across from the Oranjestad harbor. This area is also one of four (4) IBA's or Important Bird Areas that were previously protected by lush Black and Red Mangroves over fifty (50) years ago.


If you are not sure about the ship lines that call the ports of Aruba, contact us for consignment information